Post by Karlyn Rivera on Dec 13, 2017 4:42:48 GMT
Karlyn Rivera

------------------------------------------------------------------------------------
ImmortalxWerebeast Hybrid | 107 years old | Immortal Army Captain | Heterosexual
------------------------------------------------------------------------------------
Karlyn is friendly and social but is often seen as intense and serious. She's a strong, independent woman who defines herself by her achievements. Her work ethic and perseverance are admirable. However, though filled with compassion and a strong sense of justice, Karlyn's greatest enemy is herself. She lacks the ability to find compassion for herself and beats herself up over even the tinniest of errors. Furthermore, Karlyn is also hiding her hybrid status for fear of being rejected and made an outcast. As far as anyone is concerned, she is an Immortal.

Looking for:

Friends - Karlyn is a fairly social person. She enjoys going on outings and attending balls and parties or drinking with the boys. She has established herself as part of noble society, but she also does not consider herself above those of more common blood and strives to make connections with people of all bloodlines and races. She has traveled extensively as part of a "coming of age" experience and is likely to have friends from anywhere and everywhere, but she currently spends most of her time in the realm of the immortals.

Enemies - At 107 years old, it is likely that Karlyn has found enemies at sometime in her life. She formerly worked as a mercenary and is now a Captain in the Immortal Army. Her status with the army, her former mercenary work, or her noble blood may have created enemies as well.

Lovers - Karlyn is no stranger to love and has had her share of casual relationships. She is fine with some casual flirting, dating, and such, but she also currently has her eye out for something more serious and long term. She could benefit from someone who likes to laugh and might be able to tone down her intensity and heal her in her bouts of depression. Karlyn's perfectionism is founded in her desire to simply be loved.

For more info on Karlyn, click here.
Aedion Horvath

------------------------------------------------------------------------------------
Secretly a Fae Prince | 218 years old | Pirate on The Hollow Heart | Heterosexual
------------------------------------------------------------------------------------
There is no way to describe Aedion as anything other than cold and uncaring. He has a heart of frozen stone just waiting for someone to crack it open. He is certainly vain and considers himself very knowledgable. While he is prideful and controlling, Aedion utterly despised laziness and his knowledge and skill are not always just talk. Though stubborn, when Aedion sets his mind to something, he is truly dedicated. He is strong willed, direct, and quite judgemental. While he does have some positive qualities such as leadership abilities, attentiveness to detail, and a hard-working spirit, Aedion certainly has a dark side to go with his cold, arrogant personality. Trained as a warrior, Aedion has come to enjoy the kill a little too much. It pleases him to watch others cower before him. He is known to start fights just for the hell of it and thrives in the midst of conflict and battle.

Looking for:

Friends - Most people would not describe Aedion as social, but he does indeed enjoy things such as parties and other friendly get togethers. He just is not quite sure how to be approachable and is picky about who he wants to approach him. He probably has a few close friends, but only a few. Most people either annoy him or his less than friendly personality scares them off. He is a loyal friend but that is only if you can convince him to be your friend...

Enemies - Aedion's tendency to start fights and be rudely arrogant has probably led to him having more than a few enemies. In fact, if you are not his friend, you are probably his enemy, and since he doesn't have many friends... well, you get the point. Though Aedion currently disguises himself as an Immortal, he is truly a Fae Prince so political enemies are also sure to pop up in the future.

Lovers - Aedion is not exactly what you would call lovable, but he has certainly enjoyed his fair share of women and even experimented with a few men. Currently, however, he has an eye on a certain blonde crewmate, but past lovers could always come back to haunt him.

For more info on Aedion, click here.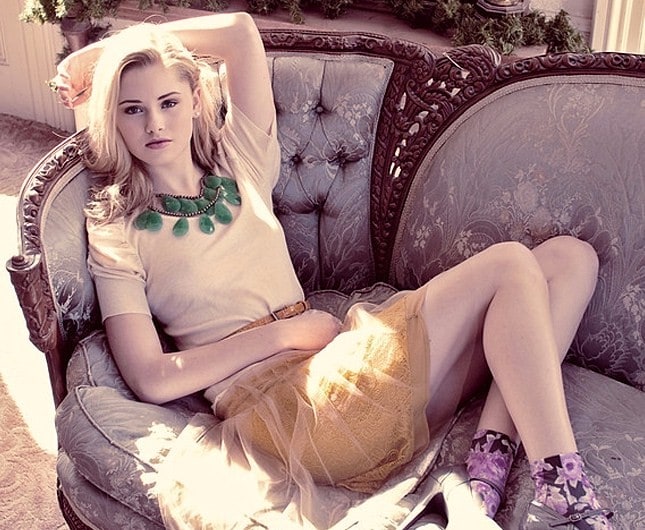 Arden Illary

------------------------------------------------------------------------------------
Elf | 122 years old | Council Member and Healer | Heterosexual but curious
------------------------------------------------------------------------------------
Loving, kind, and charming. Thsoe are three words to describe Arden. She is a brand new addition to the Elven Council and is not feeling secure and capable in her position quite yet. Arden is also a skilled healer with an empathetic and sensitive personality. She can be a bit timid, but does not run from her many fears. Arden is a bit of a people pleaser and worries a great deal about what people think of her. She's a horrible liar with practically no temper and tries to be a peacemaker in most situations.

Looking for:

Friends - Arden is quite sociable and others consider her to be popular. She may come across as shy at first, but once you get to know her, she will be incredibly loyal to you. Arden is quite easy to like and even easier to get along with because she'll always put other people's feelings first.

Enemies - Arden is very unlikely to make enemies on her own. Any enemies would likely come from jealousy or evil personalities who hate her gentleness.

Lovers - Arden has never dated anyone. She is attracted to men but has also been curious about women as well. She is open to anything but is still very innocent in the area of lovers and all the things that come with them.

For more info on Arden, click here