Post by Justus Delago on Jul 23, 2017 0:49:22 GMT
[nospaces]
[attr="class","SStabletemp1"]
[attr="class","SSimginfotemp1"]
[attr="class","SSboxestemp1"]
[attr="class","SSbox1temp1"]



900



[attr="class","SSbox1temp1"]



MALE




[attr="class","SSbox1temp1"]



STRAIGHT




[break]
[attr="class","SSbox2temp1"]



IMMORTAL




[attr="class","SSbox2temp1"]



KING




[attr="class","SSbox2temp1"]



JAMES FRANCO




[attr="class","SSimg1temp1"]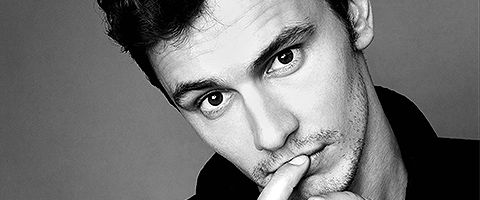 [attr="class","SSsubtitletemp1"]



JUSTUS DELGADO




[attr="class","SScontainer1temp1"]
[attr="class","SScontainer2temp1"]
[attr="class","SScontent1temp1"]
[attr="class","SSimg2temp1"]
[attr="class","SScontent2temp1"]

Magical Ability:


---


[break]Immortals: Increased Strength - The power to exert great strength from their muscles.
[break][break]
Weakness: May damage environment/other people without meaning or noticing.
There may be a limit to how strong a user can become before it's dangerous for themselves to use.



[break]

[break]

Appearance:


---
Of course Justus still looks young , that is due to being a immortal. He is humble about his looks for the most part , even though anyone would say that he is a handsomedevil. Standing 6'3 , he towers over most creatures. He has a tight jaw line and for the most part he is pretty buff. It is clear that he takes pride in his body , not only by his physic but also by the type of clothes that he wears. Sometimes he will grow his beard out , that usually happens when he doesn't have much time to get a proper shave. His eyes can go from dark to light , depending on what mood he is in. He has war tattoos on his chest , a traditional tribal tattoo from long ago , before he was born and before his father had been born. These were tattoos created to those that fought in the war.

[break]

[break]

Personality:
[break][break]

He is one word; Ill-tempered. Mess with him and he will cuss you out so bad, not to mention his little anger problem. Not only will he curse you with his words , he will probably put his hands on you or have one of his guards do it if you crossed him enough. It's not that he is a bad guy , just when he is done with you then you will definitely know it. It isn't uncommon for heads to roll ( literally ) when he feels like you are a waste of space. Bad to the bone, rude, grumpy, but not evil. He is more like a bully then anything else. But a king is supposed to be stern , not show any weakness and never let someone take advantage of you. That was what he was taught as a child , growing up watching his father rule with a firm had. Very stubborn and persistent he is, and sometimes he gets so grumpy, he isolates himself with folded arms and mumbles under his breath. Usually the bad guy that starts and finishes crap, but yet, if you talk to him, despite his rude remarks or sly behavior, he is really a great guy that will, just jump in front of harms way to protect what is his. Under that stubborn attitude and personality, is a little dare devil! Sure, he will slap the Devil himself, and then call the Devil his BITCH. Call his courageous or stupid, but he is a brave buffoon to point the fact that he does not care at all. Defiantly a dare-devil and always will be one too. Justus s arrogant and very bold. If called out on something, he'll challenge the person, and if he's in a battle he cannot win, he'll simply knock the other person out and walk away. He doesn't necessarily think he's the only person in the world, just more important then a lot of the creatures that roam it. Quite honestly, Justus has lost count of the women he's slept with, and can barely remember any names, god forbid last names, in which he couldn't tell you to save his life. To be uncreative, you can call him a womanizer. He isn't known to hurt women physically, (usually) but you can forget him falling in love or any of that. He once did love the queen , but being immortal you love forever. They have talked about the problem they are having and for the most part its like walking on egg shells. He does have love for her , but they probably need to work on their spark. All around Justus will do anything for his kingdom. What ever is best for his people , is what he will do. He doesn't care how is affects that outside world as long as he rules with authority and no one questions him. Ever.

---




[break]

[break]
History:

---
Justus was born some 900 hundred years ago , if this hadn't been written down in the books then he probably would never remember. He was born into royalty , loyalty and a faithful kingdom. The immortal people were prideful ones and they always had been. His mother gave birth to him on the hottest day of the summer , mixed in was rain. The rain didn't give anyone relief that night and she would always complain about how she thought that Justus was going to kill her ; even though everyone that had ears knew this wasn't true. They let her express how painful it was to have him , though Justus would never disagree with his mother about the level of pain. As the price he was brought up with certain expectations. He had to be well versed in different things , for literature , swordsmanship to fighting. He had to be well rounded. Because they were immortal , you never really think about becoming a king. Immortals never die and neither did Justus think about his dad not being there to lead their people. No one in the kingdom thought about the king ever leaving them or passing away. It wasn't something that commonly happened. He spent most of his days being able to play with the other children that were in the court , his parents even though royalty believed there should be a good balance of him being able to be a child outside of the studying he had to do. His childhood wasn't something that wasn't particularly easy , neither was it all that hard either. How hard could it be to be the immortal price ?
[break]
[break]
Later on in the years his time came to drink from the spring to become immortal. The king and queen had never been more proud of him. He was a good addition to the court , he was also a great fighter. After drinking from the spring he thought that he had been one of the immortals that weren't blessed with a gift , this part was disappointing. Weeks later as he was during a practice duel , he nearly caved someone's chest in. If they weren't just practicing then he probably would have killed them. That was when he figured out he had increased strength. He had to learn how to do stuff gently and lightly ; because one wrong move could crush something or someone. With his strength increase he became commander of the army , by his father's wishes. His father also fought in the war along side him , Justus never asked his father how old he actually was. Neither did anyone actually speak about it. He didn't go look it up in the books , he just knew that his father could possibly one of the eldest people in their kingdom. More war came and with that , soon his father had lost his mind. The queen came to Justus to talk to him about what would happen to him , she knew that he would eventually hurt himself if he was put away. The only thing left to do was put his mind at ease and have him killed. Justus didn't like this plan , he tried everything but the years of war had gotten to him. The century plus he had lived had finally taken its toll and they had to do what needed to be done. He was putting everyone and the kingdom in danger with the decisions he was making. Before anything happened Justus went to his chambers to talk to him. The king told him to sit and bluntly told him he knew what he came for. That whispers in the palace weren't whispers at all and honestly ... he agreed. He told his son that he felt crazy. He told him that he heard voices in his head and that no amount of magic could fix it. He told him that he had almost killed his mother in a fit of rage , a rage he didn't know what to do with. That because he couldn't find a cure he could no longer serve the kingdom. If he couldn't control his mind , how could he control the people ? That day he put his father to rest and the next day he became king.
[break]
[break]
Justus had always been arranged to be married , it wasn't the idea he planned in his head but everyone knew that this was the way of the royal court. Luckily he got to marry his best friend , he had grown up with her. He had gotten to see her grow into the beautiful woman she was when she stood before he in the marriage ceremony. He got to see her go from a duchess to a queen. That had been one of the better days in his life. She had brought happiness and comfort to him , when others couldn't. Of course he wasn't a virgin when he had met her , but he had loved her and only her. He didn't really get into the word love or what it meant he just wanted to show her. She was one of the only people that he fully trusted. Years past , then came a family. She had blessed him with a family and he was happy enough. The war was still raging and he still had to go. But when he came home he trusted that everything was in tact because the queen was the one to answer to while he was away. The the treaty came and even though he sat on it for a while. He finally signed , though he would always be ready for what was to come. Even though he had his queen that didn't stop him from dipping into other relationships with women , most of the time he would share them with his wife who was more opened to things like that. Until he met this one human that was so enchanting that he could not tell her no. He brought her to to palace as his mistress , it wasn't a actual positions especially because she was human but it was one with a little power. Less then the queen and no real respect from the court. Justus and the queen weren't at odds , they just lost that spark. He didn't know how to get it back. For now the kingdom is at peace , but Justus doesn't know how long that peace will last.

Miscellaneous:


---
Justus strength has never been tested at its full capacity. Afraid that he will do damage he can't undo.


[attr="class","SSboxestemp1"]
[attr="class","SSbox3temp1"]



COCO




[attr="class","SSbox3temp1"]



nun




[attr="class","SSbox3temp1"]



Already a member.




[attr="class","trinCredits"]TABLE BY
TRINITY
@ ADOXOGRAPHY
[newclass=".SStabletemp1"]width:480px;[/newclass]
[newclass=".SSimg1temp1"]width:480px;margin-bottom:-5px;[/newclass]
[newclass=".SSimg2temp1"]width:200px;float:left;margin-right:8px;[/newclass]
[newclass=".SSimginfotemp1"]position:absolute;width:480px;height:150px;padding-top:100px;opacity:0;-webkit-transition-duration: 1s;transition-duration: 1s;-moz-transition-duration: 1s;[/newclass]
[newclass=".SSimginfotemp1:hover"]opacity:1;[/newclass]
[newclass=".SSsubtitletemp1"]text-align:center;background-color:#8FC7BA;padding:20px;line-height:8px;text-transform:uppercase;font-family:arial;color:#ffffff;font-size:8px;[/newclass]
[newclass=".SScontainer1temp1"]background-color:#FFF;padding:4px 4px 8px 4px;[/newclass]
[newclass=".SScontainer2temp1"]margin:8px;border:8px solid #dadada;[/newclass]
[newclass=".SScontent1temp1"]background-color:#ffffff;text-align:justify;padding:8px;font:9px arial;color:#000000;[/newclass]
[newclass=".SScontent2temp1"]height:300px;overflow:auto;font-size:10px;line-height:11px;[/newclass]
[newclass=".SSboxestemp1 div"]font-size:8px;width:133px;padding:8px;background-color:#95BCBC;color:#fff;font-family:arial;text-transform:uppercase;margin:2px;display:inline-block;[/newclass]
[newclass=".SSbox1temp1"]margin-right:10px;[/newclass]
[newclass=".SSbox2temp1"]margin-right:10px;margin-top:10px;[/newclass]
[newclass=".SSbox3temp1"]margin-bottom:8px;margin-top:16px;[/newclass]
[newclass=".trinCredits"]font-family:arial narrow;font-size:10px;font-style:italic;letter-spacing:1px;text-align:center;[/newclass]