Post by Corvo Dufour on Dec 12, 2017 19:01:24 GMT
[nospaces]
[attr="class","SStabletemp1"]
[attr="class","SSimginfotemp1"]
[attr="class","SSboxestemp1"]
[attr="class","SSbox1temp1"]



26 YEARS




[attr="class","SSbox1temp1"]



MALE




[attr="class","SSbox1temp1"]



Demisexual




[break]
[attr="class","SSbox2temp1"]



HUMAN




[attr="class","SSbox2temp1"]



HEIR




[attr="class","SSbox2temp1"]



KIT HARRINGTON




[attr="class","SSimg1temp1"]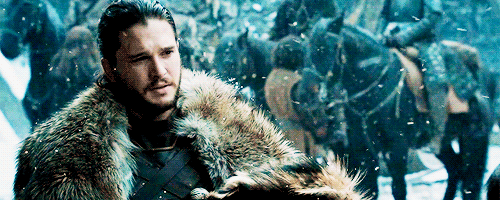 [attr="class","SSsubtitletemp1"]



CORVO DUFOUR
[attr="class","SScontainer1temp1"]
[attr="class","SScontainer2temp1"]
[attr="class","SScontent1temp1"]
[attr="class","SSimg2temp1"]
[attr="class","SScontent2temp1"]
Appearance:
---
Corov has inherited the dark hair from his parents, which curls the second it is not contained in a ponytail or brushed back with oil, it reaches to the middle of his neck. He tends to his beard and mustache and keeps it trimmed at a comfortable length. He has fair skin and his skin seemed paler than it is due to the contrast between it and his dark hair. His eyes are dark brown and can seem almost black at times, they are rimmed by dark lashes. [break]
He stands at around six feet and 1 inch, just a tad taller than his father, his body is well kept and trained. Broad shoulders and a muscular body from training with weapons, riding, and hand to hand combat. He carries a few, small, scars from training, tourneys and the like. [break]
It is obvious the heir to humanity has looked to his father when it came to wardrobe, he is mostly seen in armor, dark colors and he ha taken a liking to functional, as well as decorative, furs. He is not one for wearing a great amount of jewelry but rings and the occasional armband along with the odd necklaces can be seen at more important functions. He wear a ring with his family sigil, which also serves as an indication of his status and what he will be one day. He rarely takes the ring off, when it is not on his finger he is wearing it in a string around his neck under his clothes. [break]
Corvo carries himself with a straight back, shoulders back and a appears very stately at all times, since he has had to appear strong and reliable from the first time he set foot in the court and was old enough to make decisions on his own. 
[break]
[break]
Personality:
---
Corvo has a deep sense of responsibility towards his family and his people, combining this with his courage and strong will you have what makes up most of the foundation of the dark-haired human. He desires to be the best king he can be, he has learned the rules of warfare, politics and the importance of connections from his father, who he has always admired and Corvo might be the member of the family who has spent the most time with Victor - besides the Queen. He hasn't always agreed with his father and he aims to be a more open and just man and concern himself with his family, friends, and people. 
[break]He is, however, not untouched by his father's teachings and opinions. He does want to see humanity at a higher rank among the races, but he has no desire to get there by less than honorable means. Some might call him naive for believing that it is possible to rise simply by being just, honest and by standing up for what you believe in. This has annoyed his father more than once. He tends to look the other way when the ones he loves and cares for stray into a morally gray zone and will do his best to defend them and their reputation, even when his arguments can't hold a candle to the evidence. 
[break][break]
Corvo seems rather cheerful at most times and talkative, however, he does have a tendency to drag himself down whenever he fails or are in conflict with himself and what is expected of him. At those times he doesn't say much, he doesn't do much either. He is most prone to this in the dark winter months, but not limited to the winter. He tends to have quite a grim outlook on life which seeps into his humor.
[break]He is confident and can be rather sarcastic towards his friends. 
[break]
Another noteworthy thing about Corvo is that he is a hopeless romantic. If he finds
the 
right
one 
he can look into their eyes for hours, walk and talk about the future, the past and whatever might interest his company. He will leave flowers and small gifts and tokens of his affection. When he loves he does so deeply and he has yet to have his heart broken, since he hasn't set his sights on anyone because he knows he will most likely wed out of duty and not love. 
[break]
[break]
History:
---
Corvo was born in the ray morning in late spring. It was a joy for the royal family to be blessed with a strong and healthy boy, who would take over the throne one day. Corvo spent most of his time as a child playing with the other high born children, running with the dogs and he sat through lectures which seemed endless at his young age. He learned how to read, write, even how to handle numbers and such before he reached the age of 12. As he grew his free time became limited and when he was not running from one scholar to the other, then he was training with the other pages and squires. He went through the training of a knight, made friends among the other pages and squires, who would stay with him for most of his life. 
[break]When Corvo was fifteen he rode with the knight he squired for and a couple of other knights and a fellow squire to a village, which had been terrorized by a band of outlaws for a week before word reached the king. It was Corvos first battle and he killed his first man in this small skirmish. He was awfully calm as they rode into battle, but the knight - Ser Raul Torneér - would later tell him that he had been paler than snow and he had feared the young prince might pass out and tumble off his horse. 
[break] A few months after the skirmish with the outlaws he rode with Ser Raul Torneer again. This time they traveled so that Corvo could see the lands close to the kingdom of humans. It was educational, to say the least. Corvo saw the lowest part of society and it was quite an experience and it sparked the young prince's want to become a just ruler of a kingdom where anyone could find a place to call home and was treated fair and just. What had the most impact on Corvo, however, was when he saw a hybrid treated worse than a stray and unwanted dog. He felt pity and had wanted to defend the poor creature, but Ser Raul had stopped him and dragged him away. Corvo later saw the same hybrid lying dead at the side of the road. Killed. The sight of the injustice left him with a bitter taste in his mouth. 
[break]
[break] When Corvo turned eighteen he was given his black mare named Night, she was a gentle, but strong horse and she proved to be a wonderful riding and hunting horse. He also completed his knight-training the following winter. His meetings with his father became more frequent and he started to have a great interest in the matters of warfare and politics compared to what he had had before. 
[break]
Corvo's spare time became almost non-existing after he finished his training. When he wasn't with the other nobles, trying to form strong connections with his father's men and allies, he was training and the training grounds were one of the few places he could still meet with his old friends, who didn't hold back when they trained because he was the future king - something he greatly appreciated. 
[break]Corvo took notice of how his father rarely had time to spare for his family and Corvo started to set aside time to talk and be with his siblings and mother. In general, he admired his father and he rarely disagreed with the man, but there were times where Corvo had to bite his tongue and not speak out against his father's decision. 
[break]At a visit to a friends home he found a young colt with a fiery pelt and strong legs. His friends family was known for their remarkable horses. The colt was proving to be quiet a handful for the handlers and trainers. Normally the colt would have been made into meat, but it was from a long line of war horses. Corvo promised that he would take it off their hands as soon as they could put a saddle on him. 
[break] So when the red colt was almost fully grown it was brought to Corvo and the colt proved to be a great challenge. He had been named Havoc due to the destruction he managed to do whenever he decided he didn't want to do something. Corvo managed to put enough time into training the horse so that he could ride it, but it cost him several bites, kicks and he often went to bed with blue and purple bruises on his body.  
[break]
On his twenty-first birthday, he received a mutt from the same friend he bought Havoc from. It was a running joke that since Corvo could actually control the red nightmare of a horse he could tame anything. So he was gifted a wolf dog. It proved to be a nightmare for the prince, he didn't have all that much time to make sure the pup didn't destroy his chambers or the kennel while he was attending to other matters, so he had the pup with him everywhere he went. Eventually, it grew up and proved to be a loyal and independent companion, which would never be far from the prince. 
[break]
[break]
[break]
Miscellaneous:
---
War horse:
Havoc -
A red stallion.
[break]
Riding horse:
Night -
A black mare
.  [break]
Pet:
Fell -
A black wolf-dog
.  [break]
Weapon(s) of choice:
Sword and shield. Warhammer. Dual-swords. [break]
[break]
[break] 
[attr="class","SSboxestemp1"]
[attr="class","SSbox3temp1"]



Moro




[attr="class","SSbox3temp1"]



Namnana




[attr="class","SSbox3temp1"]

-




[attr="class","trinCredits"]TABLE BY
TRINITY
@ ADOXOGRAPHY
[newclass=".SStabletemp1"]width:480px;[/newclass]
[newclass=".SSimg1temp1"]width:480px;margin-bottom:-5px;[/newclass]
[newclass=".SSimg2temp1"]width:200px;float:left;margin-right:8px;[/newclass]
[newclass=".SSimginfotemp1"]position:absolute;width:480px;height:150px;padding-top:100px;opacity:0;-webkit-transition-duration: 1s;transition-duration: 1s;-moz-transition-duration: 1s;[/newclass]
[newclass=".SSimginfotemp1:hover"]opacity:1;[/newclass]
[newclass=".SSsubtitletemp1"]text-align:center;background-color:#8FC7BA;padding:20px;line-height:8px;text-transform:uppercase;font-family:arial;color:#ffffff;font-size:8px;[/newclass]
[newclass=".SScontainer1temp1"]background-color:#FFF;padding:4px 4px 8px 4px;[/newclass]
[newclass=".SScontainer2temp1"]margin:8px;border:8px solid #dadada;[/newclass]
[newclass=".SScontent1temp1"]background-color:#ffffff;text-align:justify;padding:8px;font:9px arial;color:#000000;[/newclass]
[newclass=".SScontent2temp1"]height:300px;overflow:auto;font-size:10px;line-height:11px;[/newclass]
[newclass=".SSboxestemp1 div"]font-size:8px;width:133px;padding:8px;background-color:#95BCBC;color:#fff;font-family:arial;text-transform:uppercase;margin:2px;display:inline-block;[/newclass]
[newclass=".SSbox1temp1"]margin-right:10px;[/newclass]
[newclass=".SSbox2temp1"]margin-right:10px;margin-top:10px;[/newclass]
[newclass=".SSbox3temp1"]margin-bottom:8px;margin-top:16px;[/newclass]
[newclass=".trinCredits"]font-family:arial narrow;font-size:10px;font-style:italic;letter-spacing:1px;text-align:center;[/newclass]