Gavlin
Jan 2, 2018 15:58:44 GMT
Post by Gavlin on Jan 2, 2018 15:58:44 GMT
[nospaces]
[attr="class","SStabletemp1"]
[attr="class","SSimginfotemp1"]
[attr="class","SSboxestemp1"]
[attr="class","SSbox1temp1"]



24



[attr="class","SSbox1temp1"]



MALE



[attr="class","SSbox1temp1"]



HETEROSEXUAL



[break]
[attr="class","SSbox2temp1"]



HYBRID (HUMAN/WEREBEAST)



[attr="class","SSbox2temp1"]



ESCAPED SLAVE/STREET RAT



[attr="class","SSbox2temp1"]



TYLER HOECHLIN



[attr="class","SSimg1temp1"]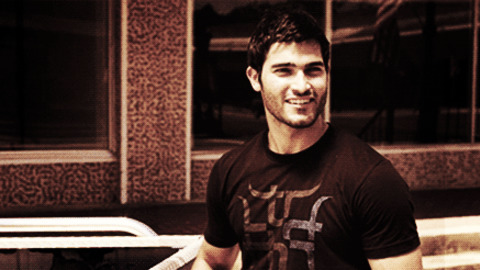 [attr="class","SSsubtitletemp1"]



Gavlin



[attr="class","SScontainer1temp1"]
[attr="class","SScontainer2temp1"]
[attr="class","SScontent1temp1"]
[attr="class","SSimg2temp1"]
[attr="class","SScontent2temp1"]
[break]
Appearance:
---
Human Form:


A few words can be used to describe Gavlin. Some might say rugged or dark, but the most common is feral. The man has dark brown hair that is so thick it often looks raven black. Eyes set under a dark, often furrowed brow, match his hair. Though they are surprisingly dark, they are just as surprisingly filled with emotion and expression, sometimes giving away what he feels or thinks without him ever having to express it verbally. His skin is surprisingly white, or perhaps appears so compared to his dark hair, and no amount of sunlight ever seems to tan the man. Gavlin is somewhat above average in his height, standing roughly 6'2", and weighing somewhere around 180 pounds might make him look intimidating if that weight hadn't been beaten and shaped into a lithe, very fit figure.
[break]
[break]
Though he always has several layers of clothes on, usually preferring clothing with high collars, green color, and leather, were he ever to remove it you would find more than just street and life hardened, muscles. Across the very fit mans body are a plethora of scars, more than he would have time to count. The majority of them are clustered along his back, in long streaks from his shoulders to his buttocks where it looks as if skin was split open or stripped away, healed, and then stripped and split again. Obvious signs to the learned of whip marks, one of the many forms of punishment he often received. On the back of his right hand he has an old, but very prominent scar, or brand to be more precise, in the shape of an "S" with a small "g" beside it (identifying him as not only a slave, but property of a specific person.) Which is why he is rarely seen without black gloves on.
[break]
[break]
Perhaps the most unique feature the man has is an article of clothing, if it could be called such that he not only always wears, but cannot remove. A thick leather and metal collar grips his neck tightly, and rests down onto his shoulders. It is covered with many symbols and designs and when uncovered emits an very soft white glow. Underneath the collar are a permanent set of sores and scars on his shoulders and around the bottom edge of it where it rubs. The collar is very obviously enchanted even to the unlearned, and no amount of force can remove it. The collar itself forces Gavlin to remain a human and prevents him from ever changing into his other form. Perhaps arguably, his true form. Due to his hybrid nature, even in his human form it makes it very clear he is not a human, and is a hybrid. His ears, though not dramatically so, are slightly pointed. Not like a fae or elf, but more like a dog. His canine teeth are also much longer, and sharper, than any human. Often making themselves very noticeable when he speaks.
[break]
[break]
Werebeast Form:
[break]
[break]

Werebeast Form Image

[break]
[break]
When Gavlin's werebeast blood calls him, he changes into werewolf. Unfortunately, just as he retains wolf-like qualities in his human form, his werebeast form unfortunately retains human-like qualities. Unable to ever fully transform, Gavlin's version of a "Full" transformation leaves him stuck somewhere in the middle. Completely covered in hair with wolf features, head, feet and tail, his hands remain human-like with five digits, and opposable thumbs. Though they now sport razor-sharp, dagger-like claws; much like his feet. He also grows in stature. Though he is always hunched over, halfway between walking upright and on all fours, if he were to force himself to stand fully erect he would be nearly 7'4" tall. He also weighs in at a much more intimidating 270 pounds.
[break]
[break]
What is odd about the transformation is that the hair covering his body is snow white. His eyes remain the same dark color, but down his back there are long streaks of black hair matching the location and length of every scar he carries in his human form. The transformation from werewolf to human, or vice versa, is excruciatingly painful for Gavlin. From human to werebeast is so painful it almost always sends the werewolf from into a blind bloodlust in both self defense and anger. The change back is equally taxing and almost always leaves Gavlin unconscious. Proper training could perhaps change this, but no one has ever been brave enough to risk it, or withstand the grotesque sight.
[break]
[break]
Personality:
---
Curious but wary, playful but reserved, sarcastic but serious, compassionate but calloused. Much like a young dog that was forced to fight, then beat for any mistake. He wants to like people, would love to trust someone, but cold hard experience has made him far too wary to ever truly open up. He is often very quiet and downright caustic to those he meets for the first time, and can often be described as "brooding". To put it very shortly, Gavlin believes the world is out to get you and his motto is to "do unto others, before they do unto you." It's a belief that has kept him alive, hardened him, and even earned his temporary freedom. So as of yet, he sees absolutely no reason to abandon it.
[break]
[break]
Beyond this and his ability to learn and adapt to nearly any situation with incredible ease, Gavlin has no real understanding of common societal behavior, decency, interactions, etc. Sure, he has learned enough to mimic interactions, and put on the mask of domestication, but he truly has no clue about how people behave or react to things. Often times the quips of others go completely over his head as he takes them completely serious. Then on the other side, someone will remark on something very serious and he believes it to be a hysterical joke. Most of this is due to his history, and the fact that he spent his entire life not only as a slave, but as treated as an animal.
[break]
[break]
That being said, Gavlin is incredibly hesitant around mages and immortals, having a deep mistrust for them. Beyond that, he has a mistrust of nearly everyone. Not to mention being incredibly jumpy, cautious and fearful. Acting as if at any moment someone might try to jump out and kill him... because they are. Just don't be surprised if one moment you are talking to him casually, and the next time you look at him he is gone.
[break]
[break]
History:
---
The beginning of Gavlin's story is both shrouded in mystery, and largely irrelevant. His parents were unknown to him, the only thing he ever knew or can truly remember, is Gabriel; his master. Gavlin was sold into slavery when he was only five years old, becoming the personal servant of a man named Gabriel Xanthos; an immensely wealthy master slaver and dangerously powerful Immortal. The man had a small army of slavers that worked for him, largely Immortals, Humans, and Mages. All of which were the more vile, dangerous, and crafty scum of society. The roamed the deserts near the edge of the world, and sailed the seas from there. Only ever entering society to sell their merchandise, which was often taken from wanted criminals, bounties, hybrids, and indigenous groups that no one would miss. This is the world Gavlin grew up in. While it was apparent that the boy Gavlin was a hybrid, the most common slave of the Xanthos band, exactly what he was a mix of was unkown and unimportant to Gabriel.
[break]
[break]
What was important was that Gavlin was lithe, athletic, agile, and had a natural affinity to light fingers. From a young age the slaver bandit used the boy, and taught him, to steal noteworthy trinkets. He wasn't the first of Gabriel's slaves to be forced into this, but Gavlin expanded his thievery into not only trinkets from nobles but food off of Gabriel's table. The feat was what kept Gavlin alive, and made him stand out from the rest. Kept locked away until he was needed, beaten for any mistakes, he became Gabriel's favorite toy.
[break]
[break]
This all changed when puberty hit around 12. The "what" of Gavlin's hybrid nature became drastically more important to the slaving group. This was his first transformation into a werewolf, violent and painful not only for him, but for the three men he killed and the seven he wounded in restraining him. Not bad for werebeast that hadn't even become a teenager yet. Though disgusted, Gabriel saw the potential. He had a master enchanter in the band, one that had done things similar before for the slaves, fashion a collar for Gavlin. It forced Gavlin to be exactly obedient to his "handler" obeying every order, and suppressing his ability to transform unless his handler commanded it. His handler was the enchanter himself, by order of Gabriel. With a collar and a "leash" Gavlin seemed like a dog, but his treatment was even more so. Gabriel still enjoyed using him for thievery, but kept him in a cage, frequently beat him, and fed him only scraps; cutting him off even more from the outside world.
[break]
[break]
For 12 years Gavlin endured the pain and humiliation. Gabriel and the Enchanter believed him to be totally submissive and obedient; but you can't ever truly cage a wild animal. Gavlin may not have been wild, but what was inside him was, and what the forced him to become even moreso. No, he was never truly obedient, only biding his time. Every time a whip cut his flesh, every time he was forced to transform and fight on Gabriel's behalf just made the freedom the beast inside him craved even deeper. One night as they were sailing from the deserts north to sell new merchandise, a terrible storm came upon them. As if that wasn't enough a group of Merpeople, bandits most likely, attacked the ship. In the chaos of swordfighting, magic, and thunder a rough blow to the ship bend the holding cell of Gavlin; just enough the door could be opened.
[break]
[break]
As if fate itself smiled upon him, in the next moment the Enchanter fell down the stairs, unconscious in front of Gavlin's cell. Without hesitation he seized the opportunity, snapping the man's neck and killing the only man with a voice that could wield the collar on his neck. He took the keys from the enchanter and freed the rest of the slaves in the hold. The pandemonium that ensued was of epic proportions. Fire, lightning, blades, merpeople, and slaves all moved with the rhythm of the chaotic ocean. Gavlin wasn't sure what happened but he was thrown from the burning ship into the abyssal sea, and everything went black.
[break]
[break]
When Gavlin awoke he was alone on a beach amongst a pile of wreckage. Not only alive, but for the first time in his life; free. The voice of no man could control him any longer, except for his own heart. Though, tossed into a world that was in many ways alien to him, on the brink of war, where tensions and politics could bring everything crashing down and where hybrids like him had absolutely no rights... The freedom that seemed to taste so sweet to the poor naive boy, may yet prove to be a new set of chains...
[break]
[break]
Miscellaneous:
---
He can't read, in fact he doesn't completely understand or speak the common tongue either. Often mangling words and their meanings, both in speaking and understanding.
Though not very skilled in combat, is highly skilled in parkour style movement (which is why he is so difficult to catch).
He has absolutely no knowledge of the Force of the Ashes Treaty... or that there was ever a war... or of the kingdoms, politics, or society in general. The world is fairly new and strange to him.
He has never seen a dwarf, fae, undead, dragons, or other werebeasts (that he knows of). He has only seen merpeople in the water.
Is a skilled pickpocket, and raging kleptomaniac. Often stealing and keeping absurd things because he believes he might need them some day. Though he often loses said things because he forgets he even stole them... the fact that his understanding of stealing being "wrong" doesn't help.
[attr="class","SSboxestemp1"]
[attr="class","SSbox3temp1"]



MR. M




[attr="class","SSbox3temp1"]



OOC Notes




[attr="class","SSbox3temp1"]



HOW'D YOU FIND US (1st only)




[attr="class","trinCredits"]TABLE BY
TRINITY
@ ADOXOGRAPHY
[newclass=".SStabletemp1"]width:480px;[/newclass]
[newclass=".SSimg1temp1"]width:480px;margin-bottom:-5px;[/newclass]
[newclass=".SSimg2temp1"]width:200px;float:left;margin-right:8px;[/newclass]
[newclass=".SSimginfotemp1"]position:absolute;width:480px;height:150px;padding-top:100px;opacity:0;-webkit-transition-duration: 1s;transition-duration: 1s;-moz-transition-duration: 1s;[/newclass]
[newclass=".SSimginfotemp1:hover"]opacity:1;[/newclass]
[newclass=".SSsubtitletemp1"]text-align:center;background-color:#8FC7BA;padding:20px;line-height:8px;text-transform:uppercase;font-family:arial;color:#ffffff;font-size:8px;[/newclass]
[newclass=".SScontainer1temp1"]background-color:#FFF;padding:4px 4px 8px 4px;[/newclass]
[newclass=".SScontainer2temp1"]margin:8px;border:8px solid #dadada;[/newclass]
[newclass=".SScontent1temp1"]background-color:#ffffff;text-align:justify;padding:8px;font:9px arial;color:#000000;[/newclass]
[newclass=".SScontent2temp1"]height:300px;overflow:auto;font-size:10px;line-height:11px;[/newclass]
[newclass=".SSboxestemp1 div"]font-size:8px;width:133px;padding:8px;background-color:#95BCBC;color:#fff;font-family:arial;text-transform:uppercase;margin:2px;display:inline-block;[/newclass]
[newclass=".SSbox1temp1"]margin-right:10px;[/newclass]
[newclass=".SSbox2temp1"]margin-right:10px;margin-top:10px;[/newclass]
[newclass=".SSbox3temp1"]margin-bottom:8px;margin-top:16px;[/newclass]
[newclass=".trinCredits"]font-family:arial narrow;font-size:10px;font-style:italic;letter-spacing:1px;text-align:center;[/newclass]