Post by Michael Crevan on Dec 26, 2017 6:17:25 GMT
[nospaces]
[attr="class","SStabletemp1"]
[attr="class","SSimginfotemp1"]
[attr="class","SSboxestemp1"]
[attr="class","SSbox1temp1"]

15


[attr="class","SSbox1temp1"]

Male


[attr="class","SSbox1temp1"]

Pansexual


[break]
[attr="class","SSbox2temp1"]

Werebeast (Fox)


[attr="class","SSbox2temp1"]

Unemployed


[attr="class","SSbox2temp1"]

Asa Butterfield


[attr="class","SSimg1temp1"]
[attr="class","SSsubtitletemp1"]

Michael Joshua Crevan


[attr="class","SScontainer1temp1"]
[attr="class","SScontainer2temp1"]
[attr="class","SScontent1temp1"]
[attr="class","SSimg2temp1"]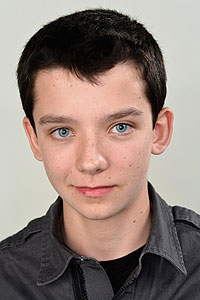 [attr="class","SScontent2temp1"]
Magical Ability:

---
Michael, much like the rest of his race, has the ability to shapeshift. His form is of a silver wolf which is melanistic form of the red fox. He has the ability to telepathically communicate while in his beast form and has not yet mastered the half-transformation but is fully capable of the entire shift.all.
[break]
[break]
Appearance:

---
Michael is small for his age with a lithe body and long fingers. His face is quite tall and his eyes are an intense blue. He has small freckles that dust his face and hands, as well as the rest of his body. His shoulders are quite slender and his fingers are uncalloused. His hair is an ebony brown that it kept short and out of his eyes. His eyes and facial expressions are particularly expressive and reading his emotions is like reading an open book. He is most commonly seen with a neutral expression, looking almost concerned at all times.His fox form is not silver like his form name implies, he is mostly black. White and silver peppers his hind fur and the tip of his tail is completely white. Even in this form, he is smaller than average but that can be attributed to his juvenile status. His eyes are a soft amber colour unlike the blue of his human form. His tail is rather large and bushy which he uses to wrap around himself when he is cold.
[break]
[break]
Personality:

---
Michael can be described by others as a soft, sweet boy who doesn't have a violent bone in his body. Michael would describe himself as a passionate man willed with creativity and intelligence. His personality meets somewhere in the middle as he is quite reserved but full of ideas that could someday change the world. If he remembered to tell anyone about them, that is. Michael is quite good at manipulating charming old ladies but is easily intimidated by stronger, smarter and older people (which is most people he knows). His mind seems to travel at a million miles a minute, full of worries and doubts and ideas. He fancies himself a story writer and a amature poet, although he would never share them in front of a crowd. His strengths lie within his intelligence and his weakness in lack of resillience. His bad days seem to happen more often than most, as he has a lack of friends and only one family member and can get quit lonely very easily.
[break]
[break]
History:

---
Michael was born into a world that did not want him there. His mother had faced difficulties in the pregancy that had almost claimed her life, and Michael's father was no where to be found. When Michael was barely 4 months old, his mother turned up of his Aunt Marissa's door. She stayed there for 3 months as she weaned Michael, before packing her bags and disappearing overnight. Aunt Marissa was a kind woman who kept the baby, dispite her widowed state. He was raised by her, taking his first steps in both forms with her. She read him bedtime stories every night until he was 10 and gave him all that she could. He still asks about his biological mother but those are the only question that she refuses to answer.

[break]
[break]
Miscellaneous:

---
Aunt Marissa is part of the Blood Rose Pack, therefore Michael is too. They live in the Naihan Mountains.

[attr="class","SSboxestemp1"]
[attr="class","SSbox3temp1"]

Rose


[attr="class","SSbox3temp1"]

None


[attr="class","SSbox3temp1"]

Via Proboards Support(1st only)


[attr="class","trinCredits"]TABLE BY
TRINITY
@ ADOXOGRAPHY
[newclass=".SStabletemp1"]width:480px;[/newclass]
[newclass=".SSimg1temp1"]width:480px;margin-bottom:-5px;[/newclass]
[newclass=".SSimg2temp1"]width:200px;float:left;margin-right:8px;[/newclass]
[newclass=".SSimginfotemp1"]position:absolute;width:480px;height:150px;padding-top:100px;opacity:0;-webkit-transition-duration: 1s;transition-duration: 1s;-moz-transition-duration: 1s;[/newclass]
[newclass=".SSimginfotemp1:hover"]opacity:1;[/newclass]
[newclass=".SSsubtitletemp1"]text-align:center;background-color:#8FC7BA;padding:20px;line-height:8px;text-transform:uppercase;font-family:arial;color:#ffffff;font-size:8px;[/newclass]
[newclass=".SScontainer1temp1"]background-color:#FFF;padding:4px 4px 8px 4px;[/newclass]
[newclass=".SScontainer2temp1"]margin:8px;border:8px solid #dadada;[/newclass]
[newclass=".SScontent1temp1"]background-color:#ffffff;text-align:justify;padding:8px;font:9px arial;color:#000000;[/newclass]
[newclass=".SScontent2temp1"]height:300px;overflow:auto;font-size:10px;line-height:11px;[/newclass]
[newclass=".SSboxestemp1 div"]font-size:8px;width:133px;padding:8px;background-color:#95BCBC;color:#fff;font-family:arial;text-transform:uppercase;margin:2px;display:inline-block;[/newclass]
[newclass=".SSbox1temp1"]margin-right:10px;[/newclass]
[newclass=".SSbox2temp1"]margin-right:10px;margin-top:10px;[/newclass]
[newclass=".SSbox3temp1"]margin-bottom:8px;margin-top:16px;[/newclass]
[newclass=".trinCredits"]font-family:arial narrow;font-size:10px;font-style:italic;letter-spacing:1px;text-align:center;[/newclass]